New product – Hydria 2+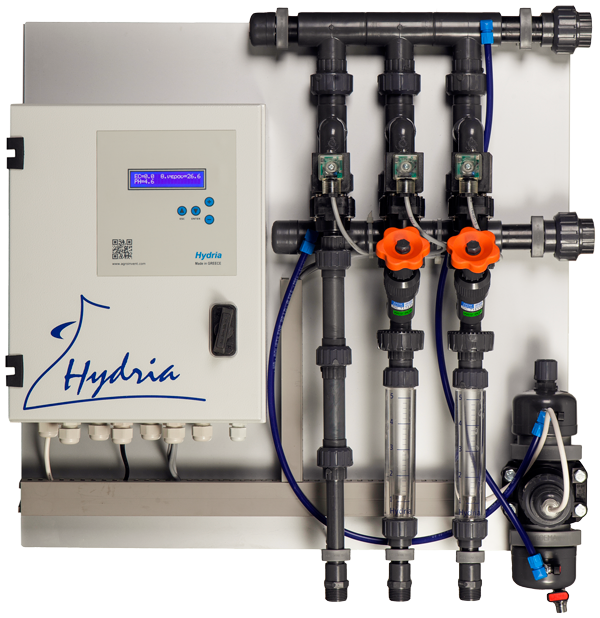 The all-new Hydria 2+ is a revolutionary fertigation system of high quality and —at the same time— of low price.
It has the ability to store and execute three fertigation recipes and it features optical flow-meters for the stock solutions as well as a user-friendly menu in English.
Hydria 2+ can be controlled remotely and it can be customised to the specific needs of any crop and any greenhouse unit.
It comes as a wall-mountable (photo) or stand-alone version including a mixing tank for the fertigation solution and it is the optimal solution for small- up to medium-sized soil crops, as well as hydroponic crops with the optional addition of an extension for irrigation valve outputs. Read more about Hydria 2+.